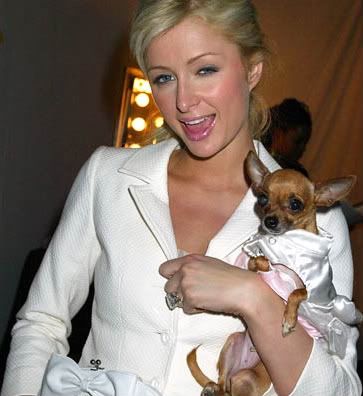 Paris Hilton has signed up to star in a new TV show about pet grooming.
The animal loving socialite will be hosting UK satellite channel Living TV's 'Paris' Pooches', in which she will manage a beauty parlour for dogs in Bond Street, London.
A source told Britain's Daily Star newspaper: "The shop is perfect for Paris. It's a subject she's passionate about and it's a way for her to break into UK TV.
"Watching Paris act out her Los Angeles lifestyle, in which tiaras for Chihuahuas are of real importance, should be very entertaining. And she will no doubt be hitting the clubs and parties over here in the same way she does back home." The 26-year-old heiress was investigated by Los Angeles was recently investigated by Los Angeles authorities after claiming to have 17 dogs.
http://timesofindia.indiatimes.com